Work smarter and not harder with these key considerations when applying for tax credits or funding.
Private institutions have benefitted from the boost that tax credits or incentive programs offer. Has yours?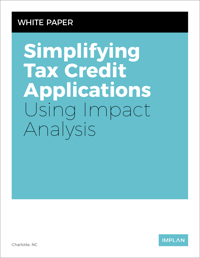 Download "Simplifying Tax Credit Applications Using Impact Analysis" to learn a handful of key aspects of economic impact analyses to help measure the ROI of the investments in your project or business. Then dive into an analysis of your own!
Read about:
Understanding the initial inputs for an economic impact analysis
Getting the attention of a CDE or other funding entity
Planning for the future and measuring ROI