Economic data isn't just for economists. Learn how IMPLAN provides your team with the tools they need to make the best data-driven decisions.
Download Using Economic Data to Drive Better Decisions today to learn how you can start making better assessments regarding expansion, job creation, ESG initiatives, and so many other types of business decisions.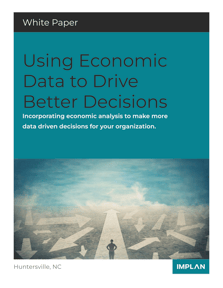 Read about:
Dozens of different use cases for economic impact analysis
Input-output methodology
Direct, indirect, and induced effects
ABOUT IMPLAN
As the pioneers of automated impact modeling, IMPLAN has spent the past 25+ years perfecting the process. With over 100 contributing data sources, IMPLAN offers users the power to perform the most accurate impact analyses possible.