Interested in learning more about Canada data? The time is now! Sign up to learn more about our solution.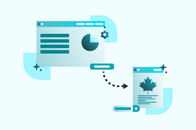 Learn More:
Available per 10 Provinces, 3 Territories, or National
2017, 2018 and 2019 Data Years
234 Functional Industries
Multi Regional Impacts
Foreign and Domestic Trade
2 Employment Types
Tax Impacts
To learn more about how to access Canada data, or the provinces and territories included, visit our support page.
ABOUT IMPLAN
As the pioneers of automated impact modeling, IMPLAN has spent the past 25+ years perfecting the process. With over 100 contributing data sources, IMPLAN offers users the power to perform the most accurate impact analyses possible.